Enva support extension of Ugandan Orphanage
12 Aug 2022 | Press Release
Blessed Hill Orphanage and Children's Centre in Uganda has taken a major step forward with its ambition to extend the site and build a new accommodation block for teachers following significant, and ongoing, donations from Enva.
In 2013 the orphanage, which was run by Sarah Sabiti, was served notice when its landlord planned to develop the site as a petrol station. With nowhere to go, the children remained on the site until the landlord started to demolish the building around them. At the time there were 170 children at the orphanage. A number were moved to families within the local church and the rest were moved to Sarah's house. There is no benefit system in Uganda. Education and medical treatment must be paid for. If you are orphaned, with no family support, as a child in Uganda you have nothing.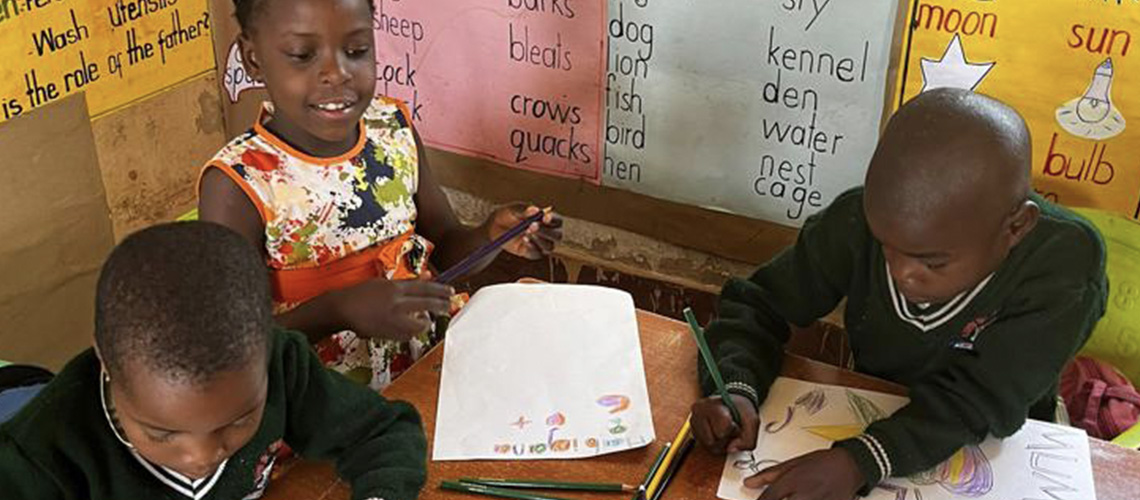 A 3-acre site was purchased nearby, via 'Aughton Ainsworth International Foundation', on which they began to build the new Blessed Hill. The building works progressed with one building for the accommodation, and another as classrooms for the children. A bore hole was installed to provide fresh and constant water to the site. There is also enough space on the site for the children to play and for them to support in growing their own food and keep chickens and pigs.

The idea that this project not only ensures the safety and wellbeing of this group of children, but also provides them with an education, is fully aligned with Enva's belief that learning is the key to beginning to solve some of the issues of today. Enva is pleased to continue its association with Blessed Hill and are committed to making further donations going forward.
Further donations can be made by visiting - https://www.aughtonainsworthif...