Minister of State, Northern Ireland, visits Enva's glass recycling facility
26 Apr 2022 | Press Release
Enva was pleased to recently welcome Conor Burns MP, Bournemouth West and Minister of State for Northern Ireland, to its Glass Recycling facility in Toomebridge, Northern Ireland.
During the visit, Barry Phillips, Enva's Director, Northern Ireland, showcased Enva's state-of-the-art glass recycling operation, highlighting the importance of single stream waste glass collections to ensure optimum quality output from the facility.
As one of the most efficient materials to recycle, glass benefits from a well-established collection and processing infrastructure, in which Enva is a leader. During 2021, Enva invested an additional £1m in upgrading the facility with the latest optical sorting technology, creating a capacity of 100,000 tonnes of cullet (recycled glass) a year.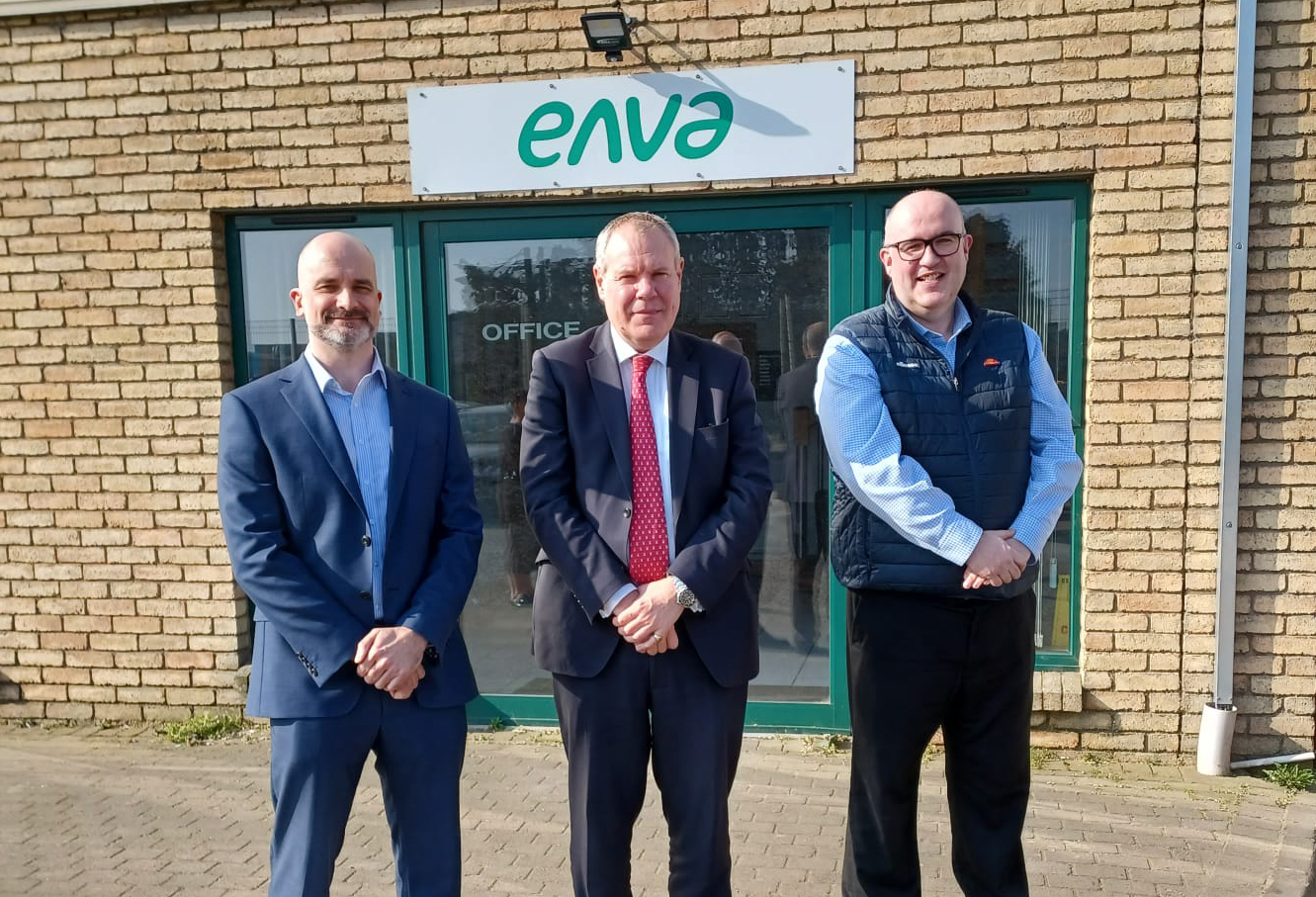 The sustainable benefits of glass recycling are clear. Every tonne of glass re-melted saves 246kg of CO2 as well as reducing energy consumption and pressure on the Earth's natural resources. Working in partnership with Encirc, a leading manufacturer of glass packaging and one of the sector's most recognisable brands, Enva provides a significant volume of furnace-ready cullet to support this perpetual circular economy model.
Barry Philips commented:
''It was a pleasure to welcome Conor to Toomebridge and for him to witness, first-hand, how our facility is contributing to the circular economy''
Conor added:
"I thoroughly enjoyed my trip to Toomebridge to visit Enva. It was impressive to hear how they have come through the challenges of recent years and how their innovative solutions for glass recycling are driving forward the circular economy and sustainability agendas''
About Conor Burns MP, Bournemouth West
The Rt. Hon. Conor Burns MP was appointed Minister of State for Northern Ireland on 16th September 2021. He was previously Minister of State for Trade Policy between July 2019 and May 2020. Elected to the House of Commons in 2010 he has held a number of PPS positions in the Northern Ireland Office (2010-12), Treasury and BEIS. He served as PPS to the Rt. Hon. Boris Johnson as Foreign Secretary between 2017-18.